Many small businesses manage their own advertising and social media, with mixed results. It's hard to market your products or services to a diverse customer base without some formal training. We firmly believe that marketing services generate stronger customer relationships and more successful businesses, and today we've got just a few reasons why.
Gain Perspective
If you've never worked in marketing before, you'll face a huge learning curve when you try to start doing it all on your own. Let's face it: learning any new skill is hard even under the best of circumstances, and when you're also running your own business, you don't want any additional stress. On the other hand, letting the pros handle your marketing for you will open up a wealth of information that you wouldn't have access to otherwise. They've done this a lot (it's literally their job!), and they know all the tricks of the trade. They can help you reach more customers by taking an outsider's look at your current marketing and seeing where it can be improved.
Save Time
Trying to navigate the world of online advertising on your own is extremely time-consuming (especially if you're still trying to learn the ropes). You're here to run your business, not to live at your computer. By hiring a marketing team, you're freeing up your time for the things that matter to you most. Time is money, especially when you own your own business, so why not make the most of yours?
Build Relationships
Not only do marketing companies have the skills, they've also got the connections. Your team can help you to branch out into a larger market, letting you reach more potential customers than ever before. If you're looking to expand your business, marketing is a great start, but don't just set up a Facebook page and call it a day; get in touch with the pros, and they'll build your network for you and generate more online traffic than you ever thought possible.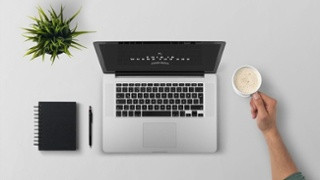 Save (& Make) Money
For all of the benefits you receive from them, marketing services are deceptively cheap. You're not only paying a small price for the expertise of a team of professionals, but you're also generating additional revenue that likely wouldn't be coming in without your team's work. Marketing is perhaps the most important thing you can do to bring attention to your business, so why not do it right and hire a marketing professional today? In the long run, you'll no doubt thank yourself.
Recent Posts
October 20, 2017 . .
October 20, 2017 . .
June 7, 2017 . .
May 15, 2017 . .
May 15, 2017 . .
May 11, 2017 . .