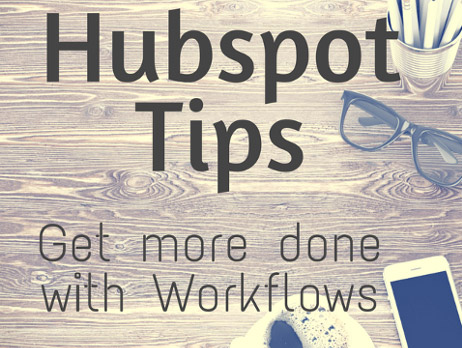 As marketers, we're all looking for ways to streamline our efforts. In this Hubspot Tips post I'll share with you the way I send out Welcome emails for one of our startup clients.
Workflows Get It Done
Hubspot workflows are designed to automate some of the tasks that marketers need to accomplish.
One of my most used workflows is very simple. When I add a new user to a specific list, New User List, it automatically sends them an email I set up in the Emails area (saved as an automated email). Each day when our client gives us the new users, we just add them to this list and they all get the welcome emails we have set up for them.
Advanced Hubspot Tip
Of course, if this client integrates with the Hubspot API, that process would be completely automatic. New user signs up on their site, their server lets Hubspot know, via API, that a new user has been created and they are automatically added to this list and the workflow is activated.
To do this, you need to create the list as a Smart list, with Original Source Drill Down being equal to API.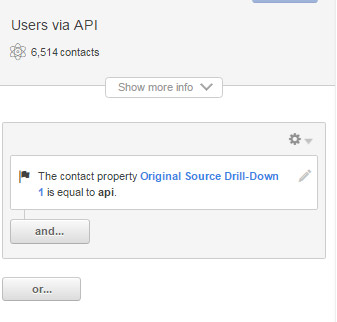 You can use workflows to:
Change the status of a contact (move a lead to an opportunity when they fill out 4 TOF (Top of the Funnel) offers, or 2 MOF (Middle of the Funnel) offers or 1 BOF (Bottom of the Funnel) offer.

Add a contact automatically to a workflow for New Users to send them a set of time delayed emails.

Alert Sales to hot leads by sending them a notification each time someone becomes an Opportunity or simply fills out a specific form.
There are dozens of ways that workflows can streamline your own workflow. You can peruse common Recipes (for workflow inspiration) in the Recipes section of your Hubspot instance. Recipes are actually Campaigns, but the workflows there can give you some great ideas. It can be found at https://app.hubspot.com/recipes/HubID/campaigns
Product Suggestion to Hubspot: I'd love to see some general workflow templates in the Workflows area.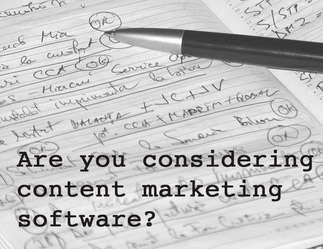 Recent Posts
October 20, 2017 . .
October 20, 2017 . .
June 7, 2017 . .
May 15, 2017 . .
May 15, 2017 . .
May 11, 2017 . .