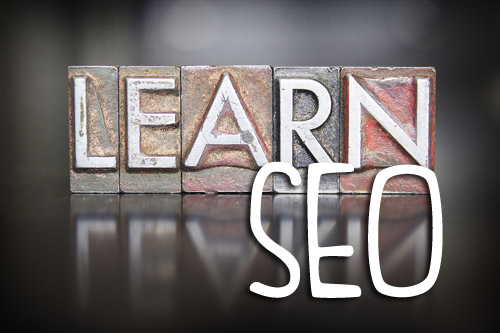 Search Engine Optimization (SEO) is not just useful for your own traffic-building purposes, but it can also help you understand why your competitors are succeeding where you're still struggling. By analyzing their SEO strategies with keywords, link-building, and local search optimization, you can reveal ways that they gain more traffic and conversions than you do.
This type of intel is available simply by reviewing their websites and gaining some understanding of the strategies that they have adopted within their niche that have made them succeed. By using similar tactics, you can have similar success, often outranking them.
This article is part of a series of SEO posts that serves as a full SEO Primer. Please let us know if you have any questions.
SEO That Won't Get Penalized
The goal is to gain a competitive edge, before your competition has a chance to adopt the same strategies. This means that you have to review Google's search algorithm updates often, and try to establish good SEO techniques that can help you place higher in their Search Engine Result Pages (SERPs) by leveraging these changes to your benefit.
The goal is to create good content that follows the rules without falling prey to "black hat" techniques that try to outwit the search engines. Odds are that if there is such a loophole that drives massive traffic to your site, it will only be temporary and then when Google fixes it, they will sandbox those sites that tried to exploit their vulnerability.

---
Authorship: An Advanced Google Technique That Became Obsolete Overnight
After the first Penguin update, Google announced plans to promote authorship by recognizing the rel="Author" tag in content from writers that claimed authorship in the weighting algorithm in their search engine. That meant that sites that began to adopt authorship in content spread out all over the web began to see higher placement and more visibility within the SERPs, but that was only short-lived. After Penguin 3.0, Google quietly ended their promotion of authorship and all that work now does next to nothing for those who adopted it.
Was it a waste of time to adopt Authorship?
Not at all! For almost two years, Authorship allowed those fast movers to increase CTR to their site by making their sites stand out in the SERPs. So, it may not be a technique that works anymore, but it was a potentially hot one for quite a while, and it definitely increased traffic, CTR and likely revenue for many companies in that time period – it pays to stay on top of search algorithm changes.
What Advanced SEO Techniques Are Here to Stay?
It may seem as if trying to be expert on any advance SEO technique is like trying to catch a flying dragon by the tail, while avoiding the bursts of fire penalizing you for doing it wrong. However, it's not that drastic. First of all, the classic fundamentals of good SEO that focuses on keywords, link-building, and good content will always be vital. Stay strong in these areas, and you'll be fine.
The basics are all that is necessary for most sites.
Advanced techniques that are bound to be around long-term merely build on the same understanding, but with a view towards the future. Some advanced SEO techniques that are bound to only get bigger are as follows:
Semantic Keyword Searching - Initially, Google advertising campaigns used simple keywords or phrases to rate content and figure out what a page was all about. Soon, competition for those simple keywords became so intense that it became almost impossible to get placed on the first few pages of Google's SERPs unless your URL also happened to contain a match for those keywords. Long-tail keyword searches helped new marketers to get noticed, but that was just one step in the evolution of SEO.
The introduction of voice searches on smartphones has led to semantic keyword searching. It starts with a grouping of core keywords, that are similar in meaning. Then, add another set of keywords based on a similar theme that will help you gain even more traction across different content on your site. Finally, focus on semantic keyword answers, by imagining the type of searches that someone might ask their smartphone, like: "Where can I get the best Italian sub in the Midtown area of Raleigh?" If you're a sandwich shop, then it only makes sense to add keyword phrases that will match search strings.
Advanced Link-Building Techniques - After an analysis of your competitor's SEO performance, you can go about trying to earn their backlinks. This is not as hard as it sounds. Do your research and go after their strongest backlinks. Don't forget to focus on your own .gov and .edu backlinks that can help catapult your site past your competitor's as they're seen as highly authoritative due to their difficulty to game.
Local Search Optimization - Smartphones and other mobile devices have made it easy for people to start searching for products or services on a desktop at work, on a smartphone on a bus home, and on a tablet on their couch. If your content is not optimized to show up well on these devices, then you are missing one of the best opportunities to reach consumers no matter where they are, and that includes adopting local search SEO techniques. Your content should include at least city/state information in your home page (at least in the footer), in your meta tags, in your page URLs, and more. It's even possible to drill down further in local SEO using neighborhoods as a way to identify your location in a manner that appeals to the people in your area.
Citations are another biggie. Don't overlook citations – they are powerful in local search.
Redirects - When you have multiple domains, you split your efforts. Sometimes this is necessary, but often it is a result of a poor strategy. Several domains means you split your link building efforts and confuse your customers when all of your domains come up in search results together. Unless there is a strong reason, for small businesses we usually suggest you try to put your efforts towards one domain. If you have already undertaken a multiple domain approach, you should consider using a 301 (permanent) redirect to push all of your domain authority to one domain. Avoid 302 (temporary) redirects, unless you have a strong reason for using one. This is more complicated than I can get into in a blog post, but please let me know if you have questions or want us to look at your situation in particular to make a recommendation.
Robots - Robots exclusion protocol (REP) is a text file we use to tell the search engine robots how to index the site. The optimum placement is in the root folder. Learn more about Robots.txt at Moz.
Advanced SEO techniques aren't usually necessary and they put an SEO burden on a company that makes it all more confusing than is necessary. For most companies, basic good SEO is sufficient for their needs.
Confused? Let us give you a free SEO assessment.
Recent Posts
October 20, 2017 . .
October 20, 2017 . .
June 7, 2017 . .
May 15, 2017 . .
May 15, 2017 . .
May 11, 2017 . .