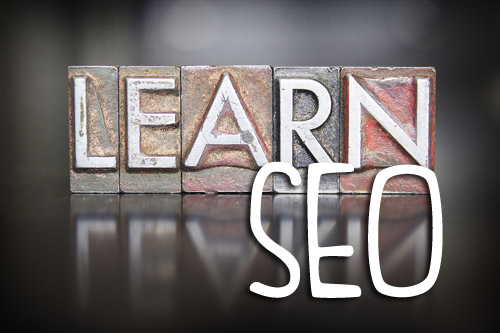 While it is important to have good on-site optimization of your web site's meta tags, keywords selection and density and user-friendly content, it is essential to have a good off-site seo optimization strategy in place. If you want to start at the beginning, start at the beginning of the SEO Primer series with "What is SEO?".
What is Off-Site Optimization?
Off-site optimization focuses on creating a relationship between your website and another site. This relationship is formed by creating backlinks. Backlinks are off-site inbound links which directs a visitor to relevant content on your site. The process of creating these backlinks is link building, and it is essential for generating site traffic and establishing a high page rank for your site.
Example: You write a great post featuring a recipe for pizza sauce. Someone posts a link to that page from their website. You now have a backlink (a link from another site to your own).
Why is Off-Site Optimization Necessary?
Gone are the days when just having quality content on your site was enough to generate a high search authority. Google wants to see other people link to your site to show that you are, indeed, a trusted authority. Not all links are good though. Using backlinks from link farms and low-quality sites will likely get your site hit with a search engine penalty. Recent search engine algorithms changes make it more important than ever to carefully decide where and how you optimize off-site.
See our posts on Cookie Cutter SEO and SEO Failures for things to avoid.
Where to Focus Off-Site Optimization?
There are many options for choosing how to create inbound links and finding the best for you requires a bit of experimenting. Two methods you should try are writing guest blog posts and content marketing.
Guest posts are posts you write which are published on a blog of another site. Here's an example of a guest post I wrote on The Successful Blog about Entrepreneurship. Many web site owners are reluctant to write guest posts because they view these posts as providing "free content" to a competing web site.
I say, be generous with your smarts and more people will see them.
Writing guest posts offers many benefits for the writer's own site. These posts help you to establish credibility as an expert in your field, develop relationships with other bloggers and provide an opportunity to drive traffic to your own site using backlinks and click throughs from the originating site.
When you choose to write a guest post, make sure the publishing site is high-quality and relevant to your target audience. It makes no sense to spend time writing a great post only to publish it on a spammy web site–and spammy links back to your site can hurt your Google ranking anyway.
Similar in concept to guest post writing, content marketing helps to create backlinks by "giving away" free content on your own site. People will see your great content, and link to it naturally (or organically, as it is know in SEO terms).
Anchor Text and Destination URLs
After you identify the correct sites (targets) and methods for your backlink strategy, you need to choose the perfect anchor text and destination URL for each link that you can control. In case you forgot what anchor text is, it is the on-screen text used to identify a link. A destination URL is the target page on your site the link opens.
Like on-site optimization, an ideal anchor text is an exact match to the keywords on your target page. But it is a good idea to avoid using the same anchor text for all of your backlinks. You should vary your anchor texts by using long tail keywords for some anchor texts.
When you choose the URL destination for a backlink, be certain the content on the page directly relates to the content the link is coming from. Avoid merely linking to your site's homepage if that isn't the most authoritative place. Note above, when I mention 'on-site optimization', I've linked to a post that includes an explanation of that term and more detail on on-site optimization.
There is much more to off-site optimization than is covered in this primer, but these tips should get you started in the right direction. If you are interested in the entire series, check out What is SEO.
---
Are you struggling with SEO on your own site? We have SEO plans starting at $500 per month. We'd love to help you.
Recent Posts
October 20, 2017 . .
October 20, 2017 . .
June 7, 2017 . .
May 15, 2017 . .
May 15, 2017 . .
May 11, 2017 . .