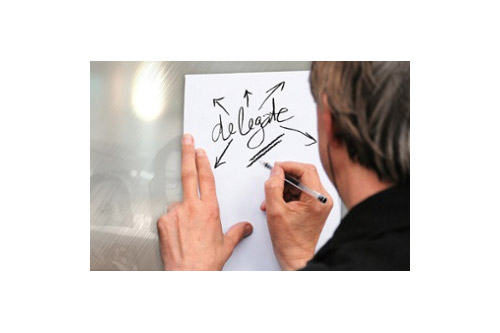 It's tempting to do your own marketing, and do it the same way it's always been done. You may be doing just fine. But could you be doing great?
There have been many studies and surveys done in the past few years that if you're still doing your small business's marketing on your own, and doing it in a way that's out-of-date, you're seriously missing out. Here's just a few statistics that may make your jaw drop:
1. Marketing is hard to keep up with when it isn't your only focus. Is your online content strategy an afterthought- or even being thought of at all? How often do you write new content for your website? Once a month? Every once in awhile? 61% of the most effective B2B content marketers meet with their content team daily or weekly and regularly post new content. (source)
2. People use social media every day, and for more than just keeping in touch with friends. Is your business everywhere on social media that your potential customers are? 94% of B2B marketers use LinkedIn as part of their marketing strategy. Other popular social platforms include Twitter (87%), Facebook (84%), YouTube (74%) and Google+ (62%). (source)
3. Your website should be more than just a homepage and your contact information. Are you blogging? It's more than just a good idea at this point. According to Social Media B2B, companies that blog generate 67% more Sales Leads per month than those that don't.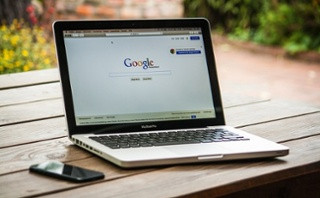 4. Spending money on paid ads is old-school and oftentimes, a waste of money. Search Engine Land recently shared that up to 80% of people ignore Google-sponsored ads. This is not surprising, and with Google making changes to their ranking algorithms that favor valuable organic pages, paid ads are reporting lower and lower ROIs. (source)
5. Most small businesses owners are vaguely aware of SEO, but not experts in what best practices need to be done in order to excel at it. In today's competitive online marketplace, you need to get your website up top, in front of everyone else. HubSpot's recent research shows that 75% of users never scroll past the first page of search results, and almost all of these are the first few results. That's where SEO comes into play.
6. Who wrote your homepage? Was it you? While you may know the most about your business compared to anyone else, if your writing skills are subpar, it isn't helping your company. Microsoft Research reports that people spend only 10 seconds on your homepage before leaving if they don't immediately connect with your messages. That's not a lot of time to explain yourself. (source)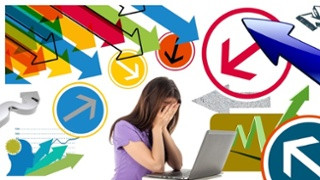 If this all sounds stressful, you aren't alone in that feeling. It's simply impossible to be an SEO guru, inbound marketing strategist, expert content writer, social media whiz, regular blogger, and oh yeah- run your small business. Don't kill yourself wasting your marketing budget on old fashioned efforts and trying to do your own website by yourself. Bring in the experts! Reach out to the Mariposa team today and let's have a conversation about your inbound marketing goals. We can help get you on the right track to digital success.
Recent Posts
October 20, 2017 . .
October 20, 2017 . .
June 7, 2017 . .
May 15, 2017 . .
May 15, 2017 . .
May 11, 2017 . .